Newsletter - 2nd Quarter 2018
---
All of us at Cimarron Outdoors have been quite busy this quarter with repairs, maintenance and improvements in preparation of welcoming our fall 2018 participants. Thus far, we have rebuilt 6 feeders, built two new shooting houses, and relocated two of the older shooting houses to less invasive areas in hopes of improving success rate for all participants. Cimarron recently purchased three new metal feeders to reduce the damages sustained to several existing feeders by the squirrels and racoons. Hopefully, the new feeders will be a deterrent and not easily destroyed by other critters that benefit from the automatic feeders. Eliminating the ongoing expense to repair damaged feeders would allow these monies to be greatly utilized in other needed areas. Additionally, as we are always looking to the future and planning ahead, several volunteers have tilled and planted 2019 spring food plots.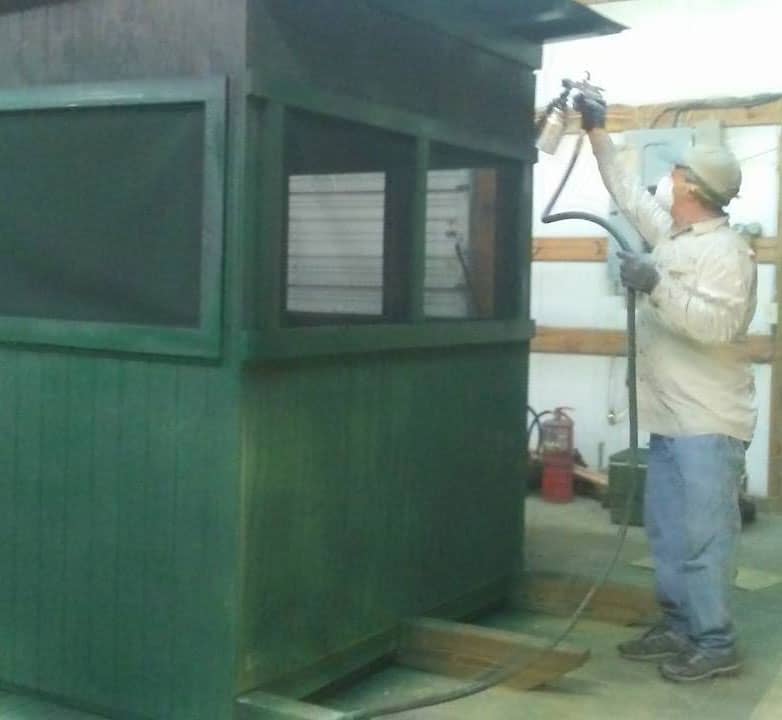 Cimarron contributes greatly toward the overall health of the deer population on our properties through buried mineral that we provide. This year we added a supplemental protein feeder to our existing feeders; which we believe has proven to be highly beneficial in ensuring the deer are consuming valuable nutrients. Our deer cams have picked up a lot of deer movement in recent weeks revealing the success of Cimarron Outdoors management and provision. We are beyond pleased with the "healthy" results we have seen in the pictures.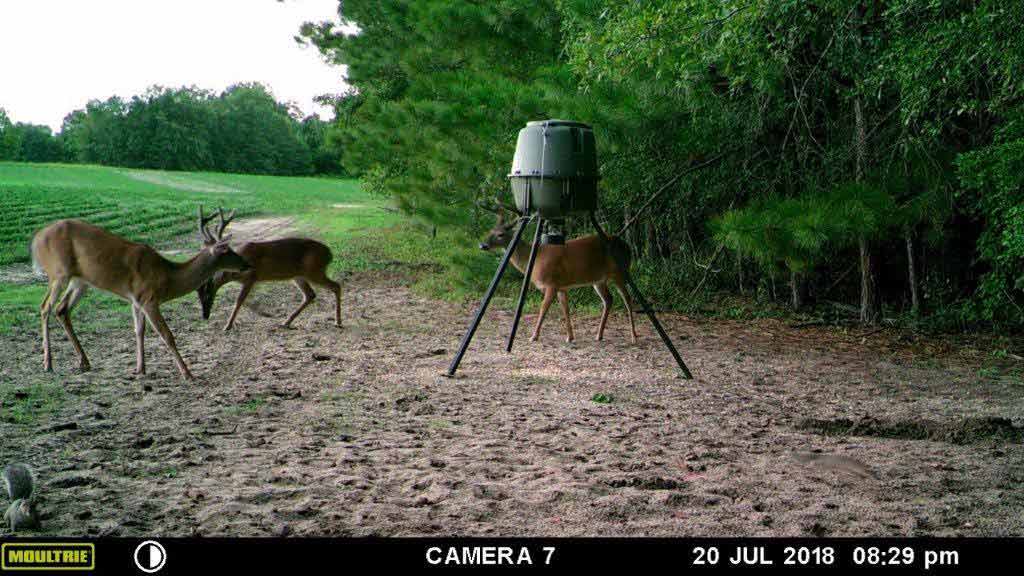 In our desire to become more involved with the local community; Cimarron is very excited to announce that we have joined the Orangeburg Chamber of Commerce. Our membership enabled us to participate in the local business expo on August 9, 2018. Our desire was to gain exposure and spark new interest in our organization. Participation in this event proved highly successful, enabling us to reach out to new supporters and potential participants through contacts that were made. For this, we give God all the praise and glory for His provision. We will provide future updates as God blesses the seeds that were sown from this event.

I would like to thank all the volunteers, sponsors and individual contributors for donations that have made this all possible. A very special thank you to Culpeper Wood Preservers of Orangeburg, SC for their donation of lumber for our new wheel chair accessible ground blinds. I am humbly reminded of biblical scripture, Hebrews 6:10 God is not unjust; He will not forget your work and the love you have shown Him as you have helped his people and continue to help them. NIV
We would like to remind everyone that the opportunities that Cimarron Outdoors provides to mobility challenged individuals isn't possible without volunteers and donations. If you are seeking a worthy volunteer opportunity and/or a reputable nonprofit organization to commit your support, please prayerfully consider Cimarron Outdoors. Your commitment to Cimarron will ensure that we can continue to serve and provide this wonderful experience of fellowship and sportsmanship in a safe environment for those in need of a hand up.
In the spirit of love and longevity, we ask that you please consider making a monthly monetary commitment to partner with us. For example, consider the cost of two Starbucks coffees, an average of $10.00 per month; even a small contribution would grow to $120.00 a year. If 100 people would faithfully donate $10.00 per month, over the course of twelve months it would result in $12,000 annually; which would go a long way towards planning and preparation efforts throughout the year. DONATIONS are made simple through paypal by clicking the donate button below.
Any and all donations will be matched dollar for dollar by Frank and Robin Troglauer and FQS Bear Equipment of Lexington, SC.
Thank you for your continued support and making Cimarron Outdoors possible.